Reach more home owners! Advertise with Smart Homes Now!
Reach millions of home owners now! Advertise with us!
Email Us
We've featured the Wattsmart that monitors the electricity consumption at offices and homes. We're always on the lookout for new solutions to manage your home energy consumption and we found another winner.
The Ecoisme is an intelligent home energy monitoring system. Just like the Wattsmart, it's a device and web application bundle.
Users can track energy consumption of devices and get clear recommendations on how to reduce energy usage. Users will also get alerts if they left devices turned on.
Installing the Ecoisme is easy and according to its makers, it takes less than 10 minutes to set up.
Just put a specially designed-clamp on the main power and insert the plug into the power socket.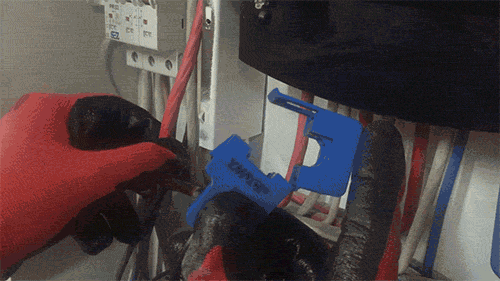 Once it's plugged on, Ecoisme will tell users which device is  switched on and the watt usage. With it, users can find out which appliances are energy-efficient or not. It will also give tips on how to improve and reduce home energy usage.
The makers who hail from Krakow Poland say that the Ecoisme will save up p to 15% of electricity every month.
The Ecoisme comes bundled with the Web application and the smartphone app.
And it all takes one sensor to track energy usage of every device and appliance connected in your home.
Ecoisme will also sync with existing smart home appliances. This is useful especially if your home has disparate smart home appliances. Users won't have to manage each device separately.
What's also great with Ecoisme? You'll be able to turn on your coffee machine or turn off the air conditioner when you leave home. It'll also work with solar energy home installations.
Well, that's what the Polish engineers and developers are .promising and we sure hope that it works as advertised.
The Ecoisme is currently on Indiegogo and it has met its funding goal already. But you'll need to wait for next year to get your order of the Ecoisme Home Energy Monitoring System.
For more information on the Ecoisme, visit their Indiegogo page or click here.