Reach more home owners! Advertise with Smart Homes Now!
Reach millions of home owners now! Advertise with us!
Email Us
Turning on the AC or air conditioner  when it's hot is pretty much the norm these days. Chalk it up to Climate change. But if you're the only person in your home,  it's just wasteful turning on the AC.  Well, someone came up with a personal air conditioner. And you can lug it around without straining yourself or getting a hernia.
The Evapolar is a desktop personal air conditioner that promises to make you cooler but it will also humidify and purify the air. According to the Russian makers, it emulates a soft natural chilling process instead of producing a cold air thread like regular air conditioners. And they say it's eco-friendly and 12 times more energy efficient.
We've used ACs, humidifiers, evaporators and all they work fine but ACs are still the best when you want to get chilly. But they're big and clunky and they consume a ton of electricity.
The Evapolar is unique because it creates your own personal climate.  Check out how it works.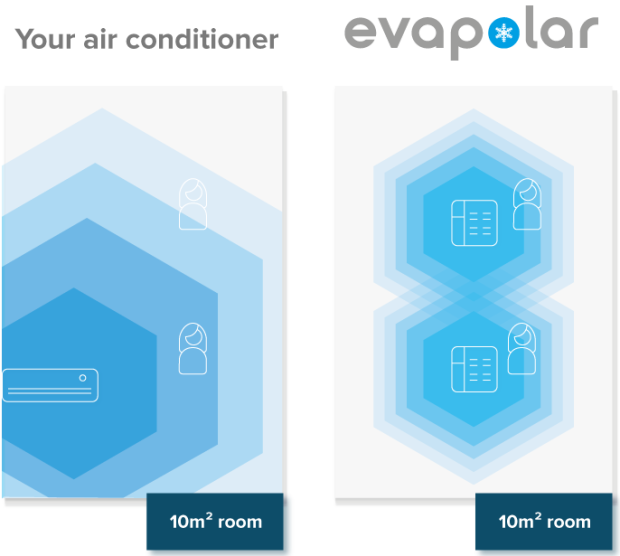 And here's how much you can save with it.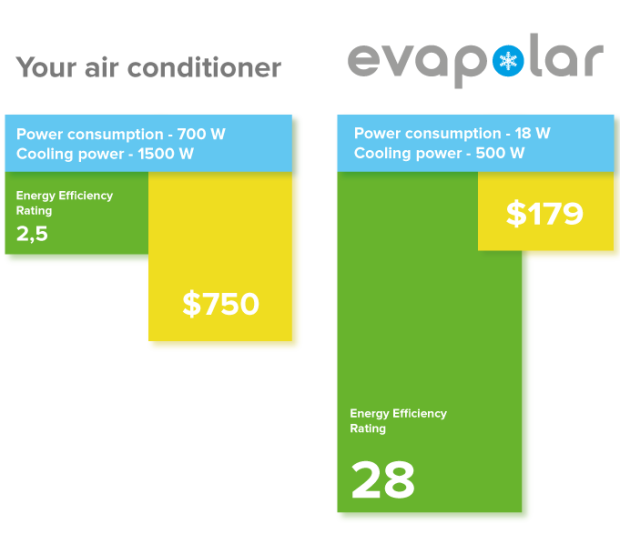 That's pretty good. Plus it doesn't use freon.
It does this by using the power of water evaporation  in conjunction with its specially developed evaporative nanomaterial based on mineral fibers. The makers says that their special material will absorb huge amounts of water  and ensures intensive evaporation from its surface.
They say with these materials, they were able to reduce and size and weight of the Evapolar.
Check out the video below:
It's currently an  Indiegogo project and it's waiting to be funded. You can back the Evapolar or you can wait for it to reach its funding goal and then buy one.  The Evapolar starts at US$149.   We actually actually want one for ourselves.
Visit the Indiegogo web site or click here.